Fight to Win Pro 55
Five Grappling Standouts You Must Watch At Fight To Win Pro 55
Five Grappling Standouts You Must Watch At Fight To Win Pro 55
Here are five athletes you should be watching for on Friday night's Fight To Win Pro 55.
Nov 17, 2017
by FloGrappling Staff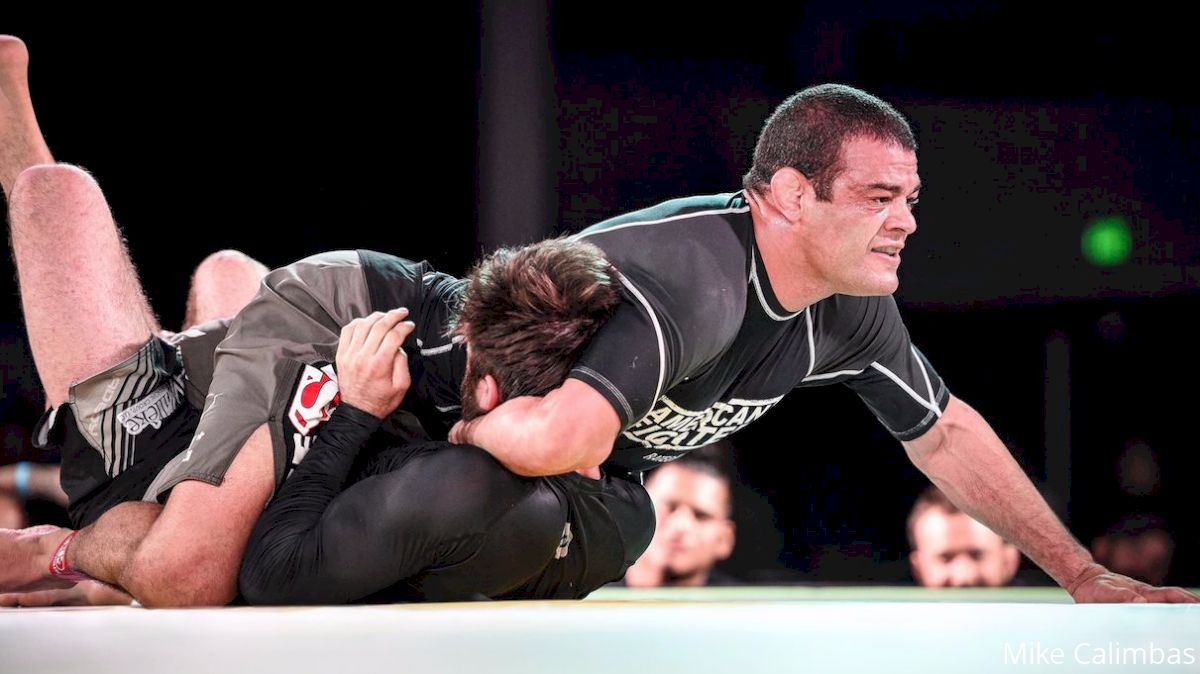 By Averi Clements | Fight to Win Pro 55 brings the promotion back home to Denver on Friday, Nov. 17, for the show that features a wide variety of talented and accomplished competitors.
Here are five athletes you should be watching for on Friday night:
Alvin Robinson
Robinson is one of many UFC veterans to grace a Fight to Win card. With an impressive 15 wins in his MMA career — and most of them coming from rear-naked chokes or triangles — he's certainly earned his place in the main event of F2W 55.
Watch Fight to Win Pro 55 LIVE on FloGrappling
But then, so has his opponent, Nick Marr. He might not be as well-known as Robinson, but Marr has proven himself a worthy adversary on the mat. Marr has a win over Nick Hostein at F2W 18, a common opponent who previously beat Robinson in a split decision that earned the F2W 34 Fight of the Night award. But back in 2011, Marr also turned heads at the Colorado Open when he choked his opponent unconscious.
Neither of these expert stranglers is going to have victory handed to him on a silver platter, and this is guaranteed to be a stage-shaking main event.
Brittney Elkin
This recently promoted brown belt helps build the F2W stage for every event as a full-time member of #TeamNoSleep, and this week she'll not only be part of the co-main event but also get a shot at the brown belt no-gi welterweight title.
The MMA fighter Elkin drew headlines a few months ago when she made the split-second decision to cut off her hair to make weight for her first Bellator appearance, leaving no doubt in anyone's mind that she's willing to do whatever it takes to achieve her goals.
Her 7-3 record at F2W is impressive, but Tara White is a formidable obstacle standing in her way. White herself just competed on Fight To Win last week, and although she lost to Chelsah Lyons, the effort was enough to earn the match the title of Fight of the Night.
Like Elkin, White also has MMA experience but is primarily a grappler, so it'll be interesting to see what kind of damage these athletes will be able to do against each other under this rule set.
Troy Russell
Russell has made a name for himself in the purple belt division of the F2W Pro circuit, going 4-1 with his only loss being to Edmacion Mores in the brown belt division. At F2W 55, Russell will be getting a well-earned shot for the purple belt lightweight no-gi title, and if he wins it'll be a significant boost to his growing list of accomplishments. He's won double gold at both Five Grappling and S7, and he put on impressive performances when competing at the Jiu-Jitsu Kumite and Metro Invitational.
Russell is going to have to contend with James Mikus, who's also made his mark on the F2W stage with a record of 3-0 in which only one of his matches went the distance. Both of these athletes are skilled submission hunters, and we're likely to see a fast-paced but highly technical fight for the championship.
Mark Vives
Vives is a three-time F2W Pro veteran, and his most recent appearance saw him put up a tough fight against world and Pan American champion Cassio Werneck in the main event of F2W 49.
Mark Vives. Photo: Mike Calimbas
Previously, Vives had earned the Fight of the Night award for his split-decision victory over Pablo Castro at F2W 32 in Cleveland, and he also claimed a victory via armbar at F2W 13. He'll be going up against Strikeforce veteran Conor Heun in a 170lb no-gi bout a few matches before the main event.
Jaidyn Mueller
You'll be missing out if you skip the teens matches for this event. Jaidyn "The Iron Maiden" Mueller is a seasoned Fight to Win Pro competitor with a record of 3-3, with one of her wins happening at the star-studded MusclePharm Submit Cancer event.
Mueller won the Colorado State Championship in the teens absolute no-gi division, and she's even proven her skills in Muay Thai after winning a smoker against a 20-year-old woman while only 14 years of age.
Jaidyn "The Iron Maiden" Mueller puts on the pressure. Photo: Mike Calimbas
Mueller's experience and hard work will certainly be needed against her next opponent on Friday night. Avery Harter is another one of Colorado's young rising stars. She won gold in her division at Pans, Worlds, and No-Gi Worlds in 2014, and in 2015 she became a champion at the Las Vegas Nationals. Harter currently has a 1-1 F2W Pro record, her win being an armbar that got her Submission of the Night. Both of these young grapplers are tough as nails, and their match is going to help start off the event with a bang.
Fight to Win Pro 55 will begin streaming live right here on FloGrappling starting at 6 PM Mountain time. Don't miss it!