Weekend Recap: Teddy Riner Confirms Place As Judo GOAT
Weekend Recap: Teddy Riner Confirms Place As Judo GOAT
News and results from around the grappling world; it's the essential weekend recap.
Nov 13, 2017
by FloGrappling Staff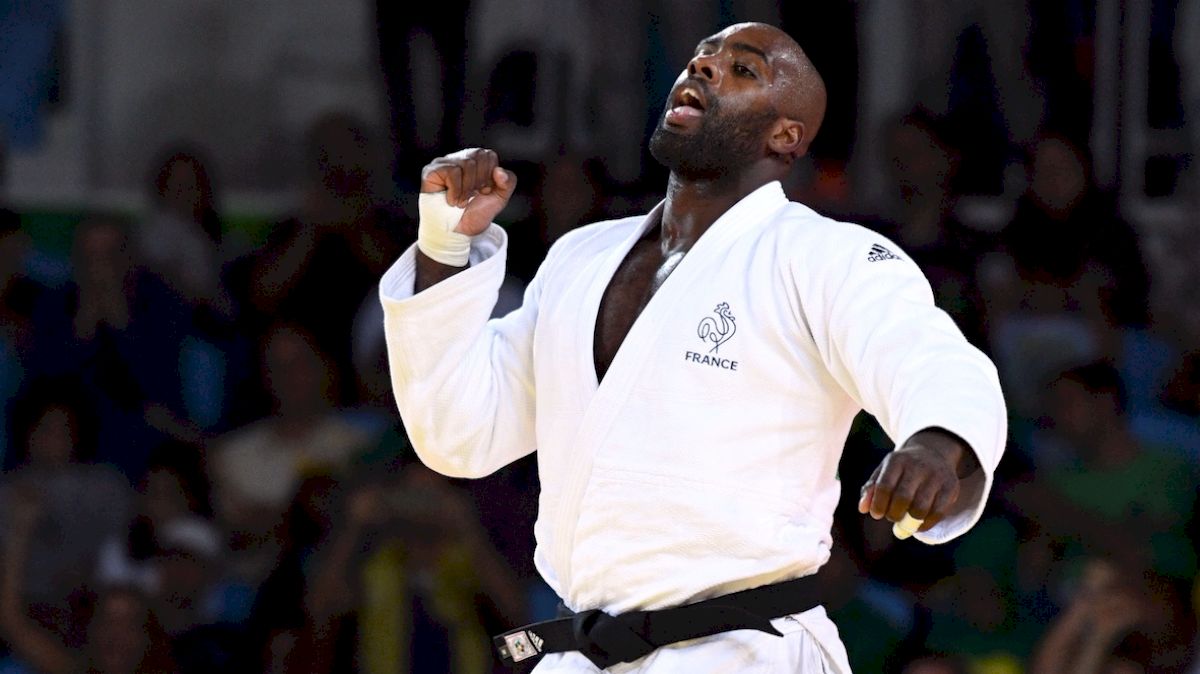 Here's your essential weekend recap, with news and results from around the grappling world.
Teddy Riner wins Judo Open
Two-time Olympic judo champion Teddy Riner of France is one of the biggest names in the game, both literally and figuratively.
The 6-foot-8, 130kg black belt claimed his 10th consecutive world title at the Openweight World Championships in Marrakech, Morocco, on Saturday, beating Loma Nikiforov by ippon in less than 25 seconds.
Je suis un homme heureux ce soir !!! 10 Merci pour vos encouragements à chaque compétition ! pic.twitter.com/EWhtX97lBY

— Teddy Riner (@teddyriner) November 11, 2017
Riner is undefeated since 2010, winning a total of 142 straight matches in the last seven years. In that time, he won two Olympic gold medals and nine world titles.
.@teddyriner just doesn't know how to lose.#TeddyFor10 #JudoOpen2017 @IntJudoFed @FranceOlympique @Paris2024 pic.twitter.com/3o5tYs1B3I

— Olympic Channel (@olympicchannel) November 12, 2017
---
Abu Dhabi Grand Slam in Rio: Brazil's new #1 tournament?
Two years after the UAEJJF held its first event in Brazil, the organization's efforts to develop a high-level professional tournament in Rio de Janeiro have proved a huge success.
The three-day event, which drew some of the top names in Brazil this past weekend, stood out as one of the most competitive events we've seen in recent times. Along with well-established tournaments such as the IBJJF Brazilian Nationals, Brazil now has another top-caliber event for local competitors, and now they've got one that pays cash prizes to boot.
Photo by Chase Smith / FloGrappling
The results were interesting in that the majority of gold medalists were relatively young black belts in only their first or second career years at the highest rank in the sport. See here for a more detailed breakdown of the results.
One of the only negatives about the great event is that the black belts are run over two days, with the divisions running on Saturday and the finals taking place on Sunday. The finals did not prove to be as exciting as the earlier rounds, possibly hinting that the athletes were exhausted from the previous day.
Stay tuned for more analysis of the fallout from this event.
---
Bruno Bastos beats Tom DeBlass in superfight
Two of the most charismatic heavyweight jiu-jitsu competitors in the game met in a superfight in New Jersey over the weekend, with the result going to Bastos via decision.
---
Join The Conversation On Social
• Follow us on Twitter
• Follow us on Instagram
• Follow us on Facebook