Danielle Alvarez Overcomes Pan Am Champion At Fight To Win Pro 54
Danielle Alvarez Overcomes Pan Am Champion At Fight To Win Pro 54
Fight To Win Pro 54 Dallas Recap
Nov 10, 2017
by Will Safford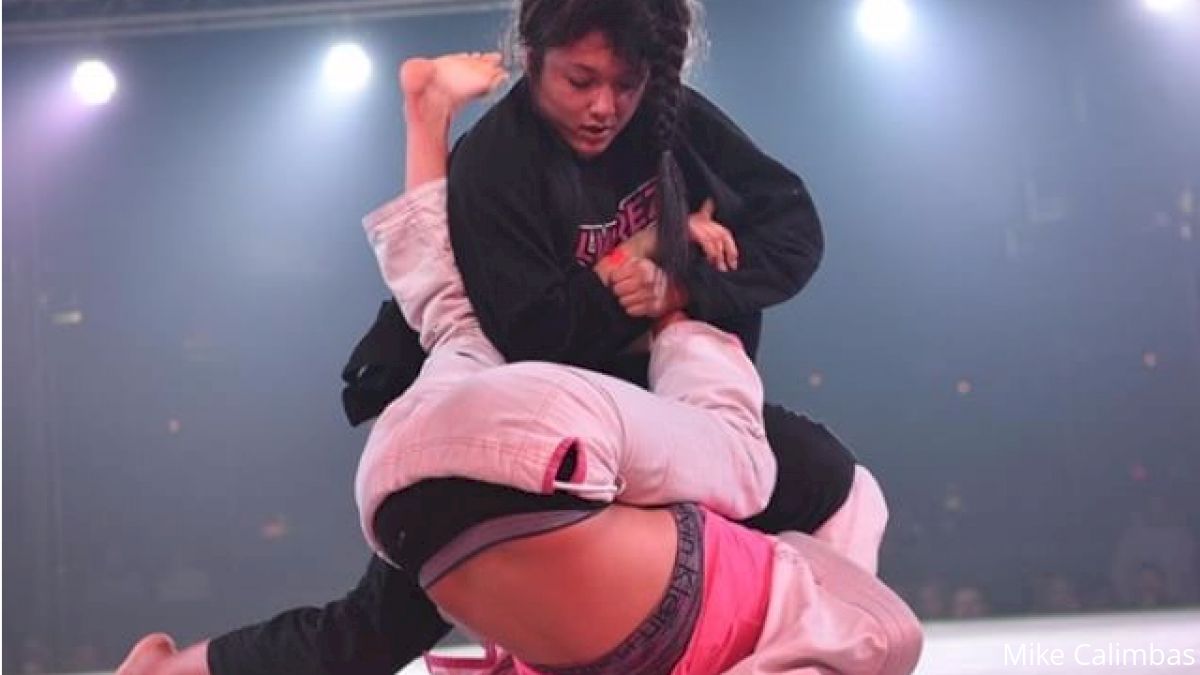 The ladies took the spotlight tonight as up-and-comer Danielle Alvarez took on the well established Tammi Musumeci in the 130-pound women's black belt gi match at Fight To Win Pro 54.
Much of the match was a battle of the guards, as both women looked to impose their game off the double guard pull. They relentlessly attacked each other's feet between spats of Berimbolo back-take attempts, with the straight ankle lock as the weapon of choice for Alvarez and Toe Hold for Musumesi.
In the end, the judges all agreed that Alvarez was more aggressive in her submissions and she walked away with the unanimous decision.
Notable Performances
Multiple brown belt titles were up for grabs in Dallas tonight at the men's gi 145, 155, and 170 lb weight classes and women's no-gi 155 division.
The co-main event of the evening featured hometown favorite Bobby Alexander against Alex Lane in the 170lb title match. Both men entered the event undefeated at 3-0 in Fight To Win Pro competition, yet Lane was able to earn the split decision victory and blemish the Dallas local's F2W resume.
At 155, Edmaicon Moraes made quick work of Aaron Brooks with a fierce cross choke from the knee slice position, and Chelsah Lyons outworked Tara White to get the judges approval in the women's no-gi title fight.
Chelsah Lyons vs Tara White - F2W Pro Women's No-gi 155 Title Match
Replay all of the action right here on FloGrappling.com soon!