Abu Dhabi Grand Slam Rio: Breakdown Of Every Black Belt Division
Abu Dhabi Grand Slam Rio: Breakdown Of Every Black Belt Division
Get the lowdown of every male black belt division at this weekend's huge event.
Nov 8, 2017
by FloGrappling Staff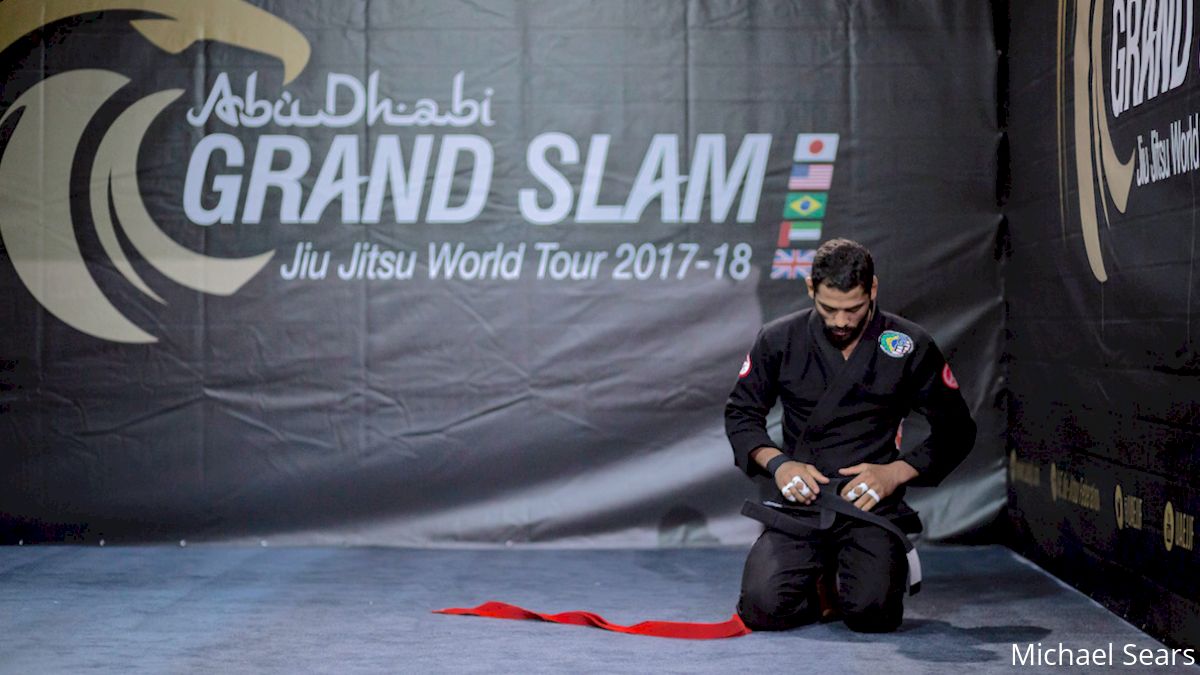 By Michael Sears
The 2017-18 United Arab Jiu Jitsu Federation (UAEJJF) season is well underway, and the Rio Grand Slam on Nov. 10-12 will be the third out of five Grand Slams on the road to the 2018 World Pro.
This event gives out cash prizes of $2,500 for first place, $1,500 for second, and $1,000 for third, bringing out a wealth of talent in the birthplace of Brazilian jiu-jitsu.
Also on the line are 200 rankings points towards the race for the end-of-season $25,000 prize awarded by the UAEJJF. The event will take place at the Arena Carioca 1, in the Barra Olympic Park in Barra da Tijuca.
56kg: Victory key to entering top 5 ranking
Jose Lima (GF Team) won this weight class at the Los Angeles Grand Slam and will possibly move into the top five in the UAEJJF rankings with another Grand Slam gold. Jorge Nakamura (GF Team) is currently sitting at fourth in the rankings with 340 points after medals at two UAEJJF International Pros this season as well as fourth-place finishes at both the Tokyo and Los Angeles Grand Slams.
---
62kg: Newcomer to challenge Miyao's dominance?
Joao Miyao (Cicero Costha) won the Los Angeles Grand Slam, beating out Cicero Costha teammate Hiago George in the final. Both men are registered at 62kg for Rio, along with veteran teammate Jose Thiago. Be on the lookout for rookie black belt Hiago Gama (Alliance), who won Worlds at blue, purple, and brown belt.
---
69kg: Paiva looks for two in a row
Isaque Paiva (Saikoo) won this event last season along with the Abu Dhabi Grand Slam to finish the 2016-17 season with 640 points. He should be challenged here by Jacob MacKenzie (GF Team). Mackenzie looked great at this year's Worlds, taking out Michael Liera (Atos) and Renato Canuto (Zenith) in the opening rounds before going down to eventual champ Lucas Lepri in the quarters.
---
77kg: 31-man bracket brings out the best
Reigning world bronze medalist Jaime Canuto (GF Team) enters this tournament ranked 11th with 240 points after taking second place in Tokyo and fifth in Los Angeles. Canuto just won the IBJJF Rio Pro tournament against three-time world champion Celso Vinicius (Ryan Gracie) and two-time Brazilian national champion Luan Carvalho (Nova Unaio). Both Vinicius and Carvalho will be in the field at the Rio Grand Slam, along with 2017 brown belt World champion Hugo Marques (Soul Fighters).
---
85kg: Braguinha makes debut in talent-loaded division
Isaque Bahiense (Alliance) won this season's Tokyo Grand Slam and is a former World Pro champion at brown belt. He will be joined in this bracket by another young prospect and brand new black belt Gustavo "Braguinha" Batista (NS Brotherhood). Batista racked up an incredible 1,480 points in the 2016-17 UAEJJF season at brown belt after winning the World Pro along with the Grand Slams in Tokyo, Rio, and Abu Dhabi.
---
94kg: Big guns to battle out for top prize
This is by far the most stacked division in the tournament. It features top-ranked Adam Wardzinski (Checkmat), fifth-ranked Lucas "Hulk" Barbosa, world champion Xande Ribeiro (Ribeiro), Patrick Gaudio (GF Team), Dimitrius Souza (Alliance), Helton Junior (Cicero Costha), and Rafael Vasconcelos (NS Brotherhood).
You could write an entire article about just this division, and that's exactly what we did here:
One Week Until Rio Grand Slam: 94kg Division Is STACKED
---
110kg: Small on numbers, big on talent
Igor Silva (Commando Group) is sitting at third in the rankings at 360 points after winning gold in Los Angeles and at two international Pros. Alexander Trans (GF Team) is a former Pans and European champ as well as a World Pro runner-up. Reigning Worlds silver medalist Gustavo Dias (Ribeiro) took third earlier this year at the Los Angeles Grand Slam.
To see all registered athletes for this event click here.
---
How to watch live events on FloGrappling
On TV: Now available on Roku and Apple TV 4 -- download the FloSports app today.
Streaming: Available only on FloGrappling via monthly or yearly memberships. A yearly FloPRO subscription provides access to ALL FloSports sites. SIGN UP HERE
Join The Conversation On Social
• Follow us on Twitter
• Follow us on Instagram
• Follow us on Facebook