Can We Take A Minute To Discuss What A Badass Romulo Barral Is?
Can We Take A Minute To Discuss What A Badass Romulo Barral Is?
A tribute to the beloved black belt competitor, teacher and human being.
Nov 7, 2017
by Hywel Teague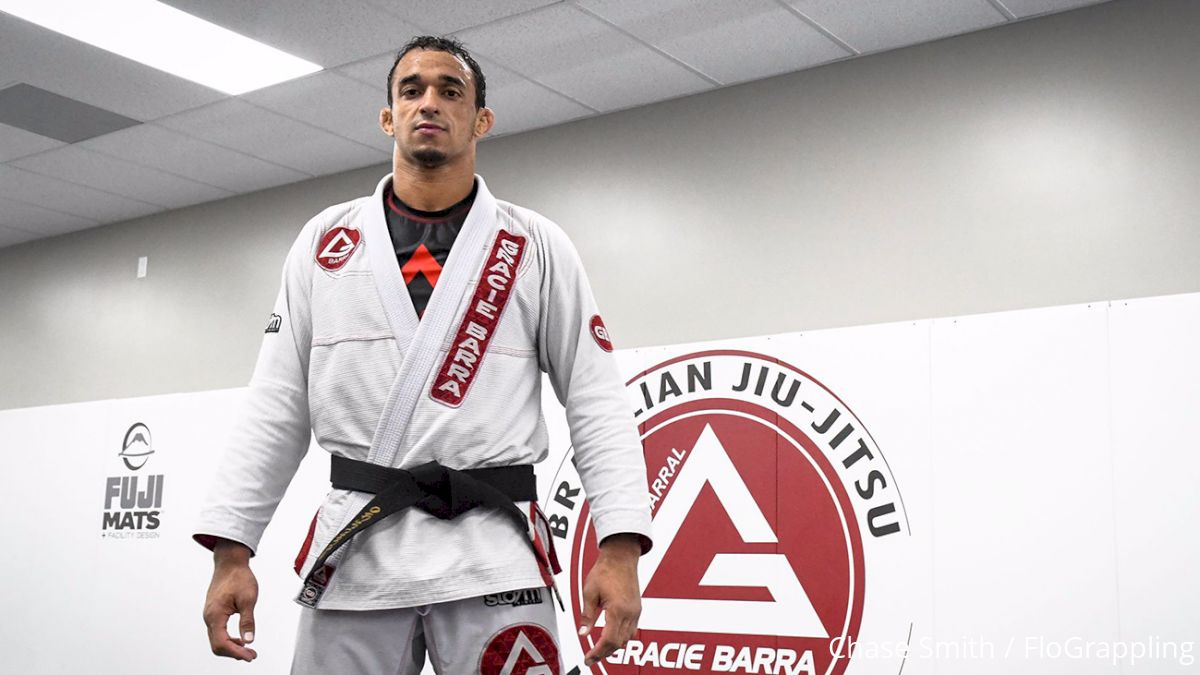 Jiu-jitsu is known by many as the "gentle art," but it is far from gentle. The capacity to break bones, destroy joints, tear body parts, choke, suffocate, and render unconscious is not an unfortunate side effect — it's the primary goal of what we do.
The beautiful thing is we can do it "gently" if we wish. We tap out, live to fight another day, and go on with our lives.
But when people choose to not tap out, the consequences are often grisly. Everybody remembers when Roger Gracie hyperextended Jacare's arm in their 2004 World Championship final. We've seen similar incidents since then, such as when Michelle Nicolini bent Tammi Musumeci's arm out of shape in 2014 or when Erberth Santos cranked on an armbar versus Felipe Pena in 2016.
This year another iconic moment was added to the history books: when Patrick Gaudio gruesomely dislocated Romulo Barral's foot in the IBJJF World Championship semifinal in June.
In cases of Jacare vs. Roger or Felipe vs. Erberth, it was the athlete caught in a bone-breaking position that escaped and went on to win. In the cases of Nicolini vs. Musumeci and Gaudio vs. Barral, it was not.
Barral's poker face, his refusal to tap, and his determination to stand in the middle of the mat to await a decision before allowing medics to treat him are things we're unlikely to forget.
So memorable, they totally eclipsed the fact that just a few months earlier Barral had broken his arm while competing at the IBJJF Pans.
On March 18, Barral's elbow snapped as he defended a takedown against young black belt Isaque Bahiense. Once again in the semifinal match, Barral found himself being treated by medics for a serious injury.
He broke his arm and tore five muscles and the ligaments in his elbow. The doctors told him it would be six months before he'd be able to go back and train.
And yet, Barral returned in June that year to compete at Worlds.
At the 2016 IBJJF World Championships, Barral made headlines when he appeared to retire, leaving his belt on the mat after the medium heavyweight final versus Leandro Lo, a match Barral lost on points. His decision to continue at age 35 and compete at the 2017 Worlds caused fans and commentators to question his decision.
"Almost 20 years as a competitor, I've still got it. I've still have the desire. I still want to choke people. I still want to beat people. I still want to make people quit when I fight them. So if someone has something against me retiring, I don't really give a damn."
We can't argue with that. Win or lose, even after all the injuries, if Barral wants compete we'll always be there to watch.
Romulo Barral career highlights:
ADCC Champion — 2013
IBJJF World Champion — 2014, 2013, 2012, 2009. 2007
IBJJF World Masters Champion — 2016 Master 1
IBJJF Pan American Champion — 2007
IBJJF European Open Champion — 2016
IBJJF World No-Gi Champion — 2009
IBJJF European Open Champion — 2013